Business Continuity
Our business continuity program is designed to assist you in determining the value of your business functions and directly applying the results to how you spend money on technology.
Disaster Avoidance
We assist you in determining what level of redundancy and availability is appropriate for the applications and systems in your organization, ensuring that you do not waste money on redundancy for redundancies sake.
Disaster Recovery
Disaster recovery planning does not have to be stale information in binders on your credenza. Our planning, testing and recovery services provide you with living process and tools to ensure your success.
Technology Retirement
How do you get rid of legacy systems and when can you get rid of legacy data? Making the determination, tracking down system users, creating life cycle management plans are a few of the tasks we can help you with in this space.
Data Center
Your Technology revolves around the data center and supporting engineered infrastructure.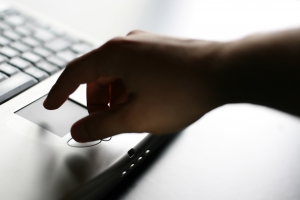 Operations – From evaluating how well tasks are carried out to determining the skill set of the people involved operations is the life blood of your data center. Do you know who is installing what system into what rack?
Process – Change management, SOP, SLA, and many others acronyms run rampant in this space. If you are without a framework and would like to determine which one best fits your organizational needs, we can help.
Monitoring – From individual pieces of facilities or IT equipment to the dashboard for the CEO we can help you determine your path forward and manage the implementation of whichever system is best suited for the your organization.
Reporting – Process and monitoring are useless unless the data is understood and presented in a clear and concise manor to the people who need it to make decisions. This means multiple layers of reporting at differing levels of complexity to present status from the detailed facts to the changing trends.
Assessment & Remediation – Point in time look at where your data center is today, with a comparison to the requirements as you know them. From this comes a roadmap on how to proceed to take you to your goals.
Design / Layout – Efficiency in space utilization can be based on many factors and can change as data centers age. This service helps you to get the most out of your existing space with minimum infrastructure changes.
Efficiency Programs – Can you say how efficient your data center is? Do you know if your CRAC units are short cycling? What is your data center PUE? Do you know how much you spend on electricity how much water is used?
Quality Programs – Are you ISO 9001 certified? Have you had a failure and been able to recover monies from your insurance company? Do you wonder if you need data center certification?
Managed Services
These programs are for retail data center providers who would like to get into the managed services arena but are not sure of the best approach or even what their service catalog should look like.
Program development – Helping to develop the service lines and produce the related services catalog
Program implementation management – Managing program implementation based on the service lines developed. Includes working with your marketing group or firm to develop the message.